Luna is now Live!
We brought you back... el classico.
Initially, we wanted to bring to you... something from the future, powered by the Infinite Odyssey client. But due to the popular demand, we went back to our roots this time - with our old source code.
Hell yeah. Are you talking about Luna?
Yes! Luna, a server initially launched in 2009, enjoyed by thousands of people all around the globe. It came back on the 1st February 2017. Check our Installation Guide to jump in or...
Download Lineage II (High Five)
Great! Which version is it?
Luna is based on the High Five client. Don't expect a retail High Five server however. Luna is quite unique even though we strive to keep the game as clean as it gets.
Do you have a list of features I can look into?
Yes. Have a look at our Features Overview thread.
I'd love to help you guys. How can I?
Talk about the server to your friends. And if you can, drop us a little donation. Donations received right now will be rewarded twice (2x) more than usual. They will be rewarded the day the donations rewards are enabled in the game. We'll be using the funds we receive now to advertise the return of Luna.
$1 is now worth 2 Golden Apigas!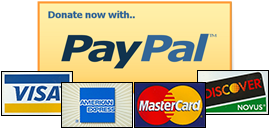 Continue to the Website